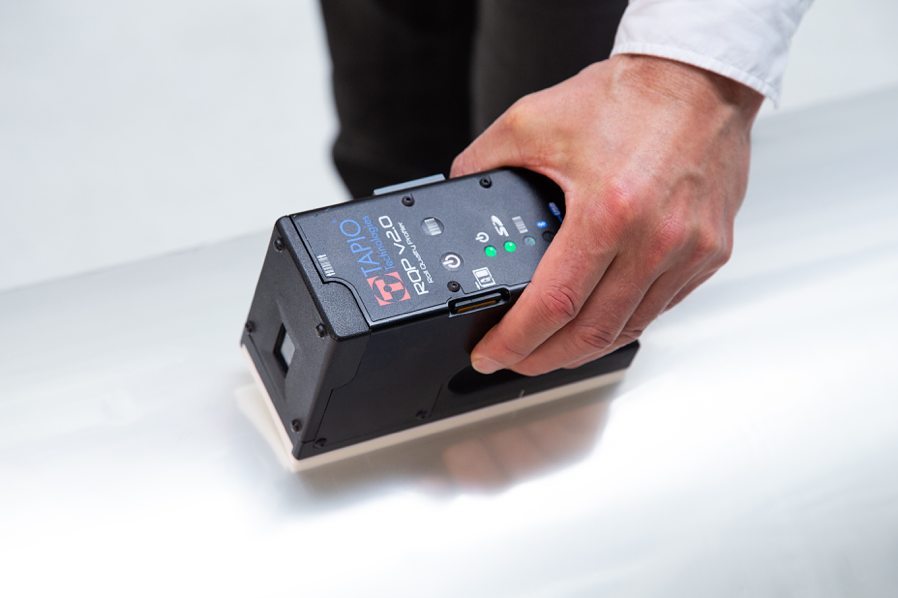 Mobile Tapio RQP V2 Roll Quality Profiler
Mobile, easy, fast tool to maintain roll quality. TAPIO RQP v2.0 is a paper roll hardness tester, film roll hardness tester and also applicable for other kind of rolls you produce and you want to measure. Measurement system comes with a simple procedure to confirm smooth performance of the roll at customer site.
TAPIO RQP Profilers produce hardness profiles that can see quality variation far better than QCS scanner. This is because Tapio RQP effectively measures hundreds of layers with every hit. Connections between RQP profile variations and issues such as bagginess become profoundly clear.
Suitable applications for roll hardness profiler
—
Paper Machine Analyzers
Our award-winning graphic design shows up in logos, business cards, infographics, tradeshow booths, outdoor signage, way-finding signage, vehicle wraps and more. It can also be found in the digital marketing world. Vital does graphic design for Application and Website's User Interface ( UI ), PSD's, eBooks, Twitter backgrounds, Facebook cover photos, PowerPoint slides, HTML email templates and beyond.
Our graphic design services can be found in videos from video entry and exit slides, lower thirds and 2D and 3D animations.
› Print, Brand & Digital Design
› Brand & Logo Design
› Website & UI/UX Design
› Content Optimization
We are ready to meet your needs.
We help our clients thrive in a time of noise and distraction by creating compelling brand, print, and web experiences that compels people to act. We get behind their mission and help tell their story through strategy and creativity.
We are a command of professional and enthusiastic people, who like what they do and are always in the process of growing and improving their skills.